MY STAN LEE FRANCHISE STORY – LEE BAKER
Stan Lee's Legion of 5
My name is Lee Baker and I am the owner of Advent Entertainment and Advent FX. I am the previous owner of Sandman Studios and Glyphx Games and one of my favorite projects of all time is a Stan Lee creation called Legion of 5 which has not yet been seen in theaters. I own Stan Lee's Legion of 5 in partnership with Stan Lee's Company POW! Entertainment and have created this page to share my story with the world and let others become a part of this project before it is made into a film franchise.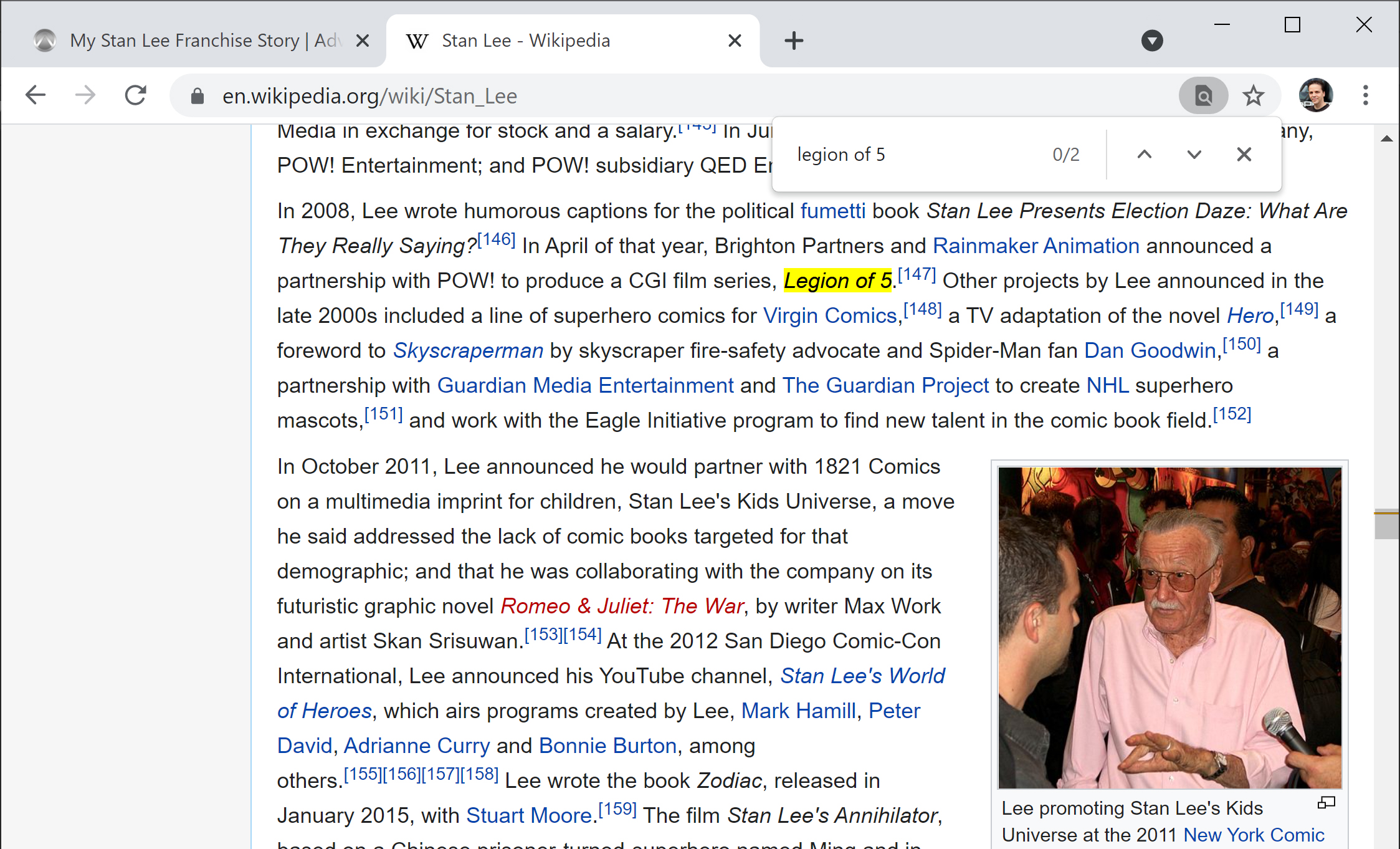 Some people may have seen this note about Legion of 5 on Stan Lee's Wikipedia page but many have not.
(https://en.wikipedia.org/wiki/Stan_Lee)
Some may have heard this quote:
"I have about 50 [characters] that I've already developed that I haven't shown to anybody. And someday I will. But, there's no need for me, really, to do anymore now… One of them [the characters] has a superpower that you've never seen before. They all have new superpowers, but I can't tell you. I'm sorry!" – Stan Lee (https://screenrant.com/stan-lee-superheroes-created-vault/)
Many have loved Stan Lee's creations and many have asked, are there more? The answer is yes. Many of them are in the Legion of 5 franchise.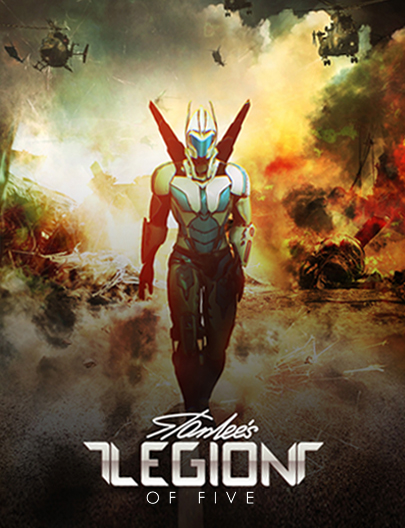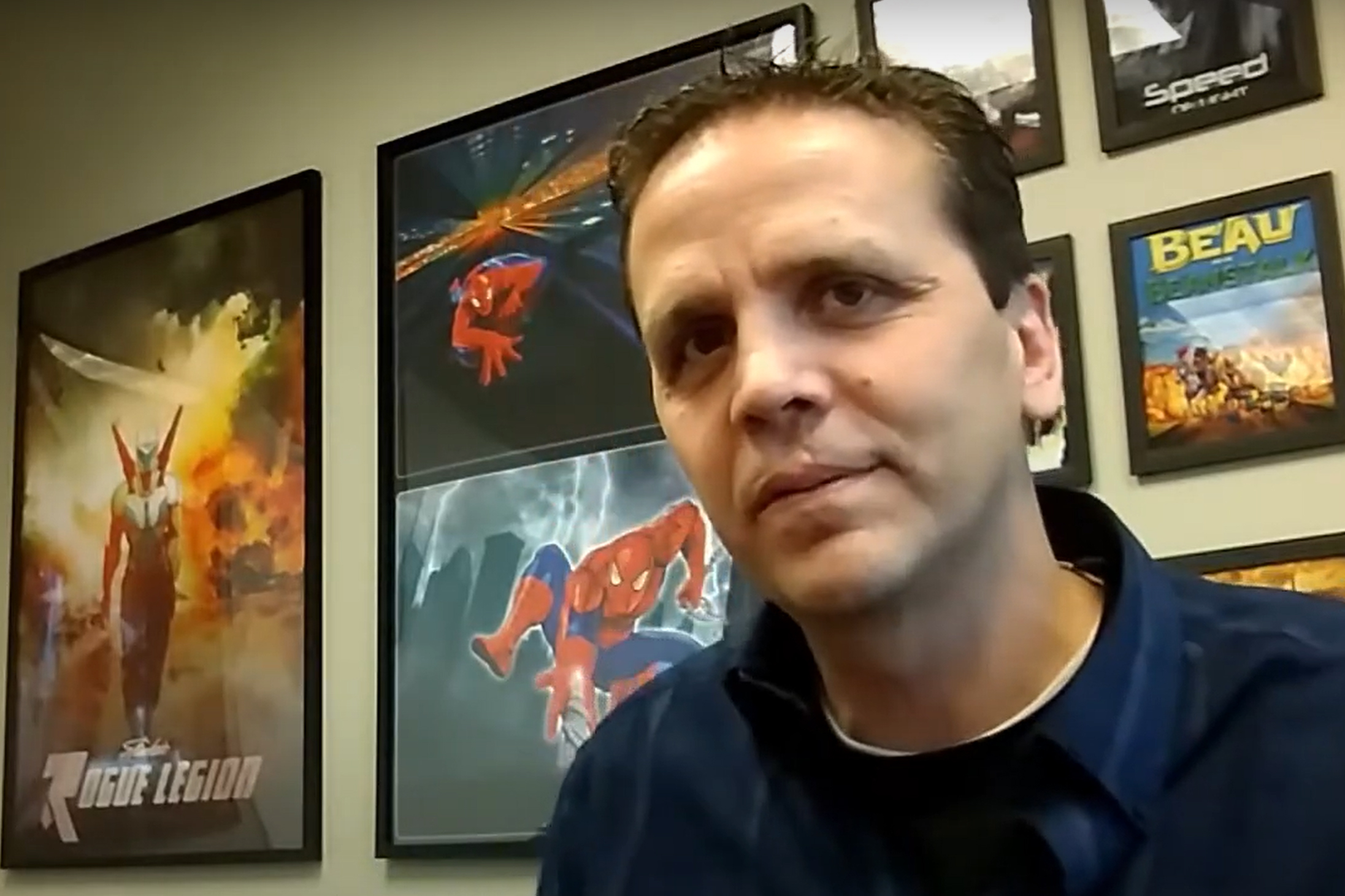 Lee Baker in his office in front of artwork his company created for the box cover for Spiderman 2 and concept art for Stan Lee's Legion of 5.
STAN LEE'S LEGION OF 5
What is it?
Legion of 5 is a Stan Lee created, live-action, superhero film franchise.
Story:  Five young heroes mistakenly armed with super abilities struggle with personal issues as they join together to fight a super-powered force which the military cannot control.
How did it start?
in 2008 Cord Beatty and his Company, Brighton Partners, partnered with Stan Lee and his company POW! Entertainment to create Legion of 5. They entered into a 50/50 partnership and it was the responsibility of Brighton to finance the project. After borrowing initial funds from a private company and paying POW! Entertainment for Stan Lee to create the story line and characters, I entered the picture. Cord, after a short period of working with a company called Rainmaker in Canada, approached my company, Sandman Studios, to help with artwork and visual effects. Cord, Stan Lee and Gill Champion (the President of POW! Entertainment) liked our work and we became the art and visual effects company for Legion of 5. 
How did you become an owner of Legion of 5?
After the initial funds were borrowed, Brighton failed to raise additional funds to finance the production of the project, the debt became due, and was defaulted. A short while later, I negotiated the debt on the project, created a company (Stormlight Entertainment) to hold 50% ownership of Legion of 5, created a purchase contract to buy the note, paid $1000 to the company holding the debt, and took over the note and the 50% ownership of Legion of 5. Brighton Partners also turned over their rights in Legion of 5 to my company. I flew to California to meet with Gill Champion and my company became the 50/50 partner of POW! Entertainment on the project. Yes, for $1000 I bought 50% of a Stan Lee Project. Since then I have created a lot of artwork for the project at my own expense and with the help of my talented artists and I have written the initial draft of the screenplay. One of my greatest dreams is to share Stan Lee's Legion of 5 with the world! 
HOW DO YOU BECOME A PART OF LEGION OF 5?
At the appropriate time, we plan to create an NFT collection based on Legion of 5.
Over the past few years we have been developing Legion of 5 as a film franchise and are planning several video games. I have created initial concept art for the various projects surrounding Legion of 5 and we plan to involve the Advent Community as we move forward. Become a part of the Advent Community by joining our Twitter and Discord.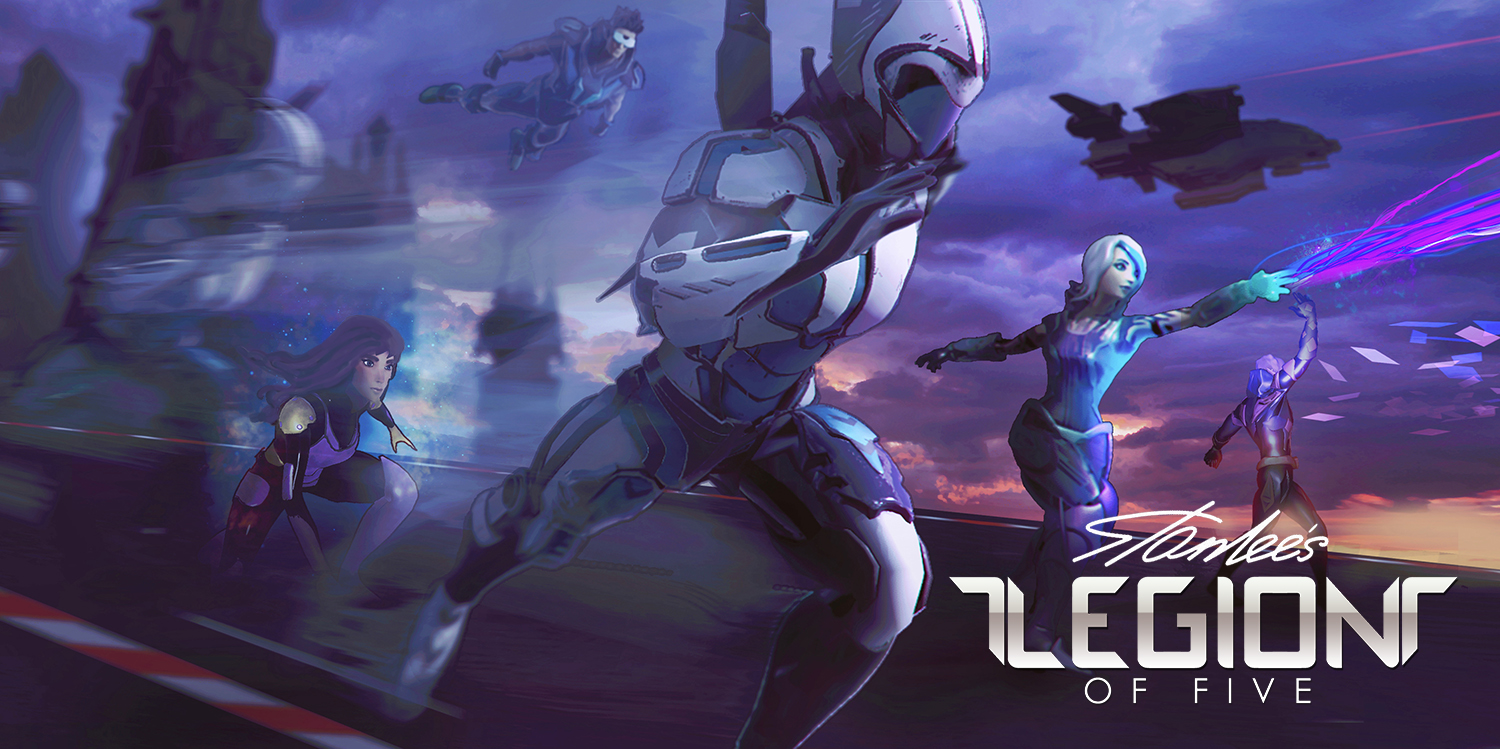 HISTORY AND LEGAL DISCLOSURES
For Stan Lee's Legion of 5
Stan Lee's Legion of 5 is a project that first started in 2008 with an agreement between Stan Lee's company POW! Entertainment, Inc. and Brighton Partners, LLC. Stan Lee created the intellectual property and characters for Legion of 5. Lee Baker's Stormlight Entertainment, LLC took over the position of Brighton Partnes, LLC in 2015 and the project is currently owned 50/50 by POW! Entertainment, Inc. and Stormlight Entertainment, LLC. POW! Entertainment and Stormlight Entertainment together decide timing to move forward on the project. All artwork currently being sold as NFTs is owned solely by Lee Baker and is the work of artists who have worked "for Hire" for him or his companies and under his direction. The artwork is concept art and there is no guarantee that such artwork and/or concepts will appear in the final Legion of 5 films, video games or other productions.